Mold Remediation Services
Mold remediation addresses the inspection, containment, clean-up, and prevention of mold growth.
Elimination of all mold and mold spores indoors is almost impossible, but controlling indoor moisture will control the growth of mold.
Essential to all mold remediation is identifying and treating the underlying problem before the mold problem can be addressed.
Mr. and Mrs. Restore is equipped to provide all necessary services to address and prevent these mold problems. As a leader in mold removal, Mr. and Mrs. Restore uses only EPA-registered biocides to treat mold.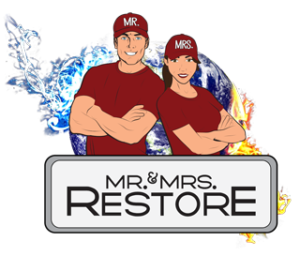 Need a Mold Remediation Quote?
Removal of mold can be a serious and potential hazardous endeavor. The professionals at Mr. and Mrs. Restore have the expertise and right technology for the job. Contact us for assistance.
Property Restoration Experts
We help families and businesses overcome the devastating setbacks caused by water, fire, mold and other conditions resulting in property damage. It just takes 4 easy steps!
Leading Mold Remediation Company in Florida
Our experts have been well trained in the most advanced mold remediation techniques. When you hire Mr. and Mrs. Restore for your mold remediation needs, you're hiring quality, transparency and efficiency at a fair price.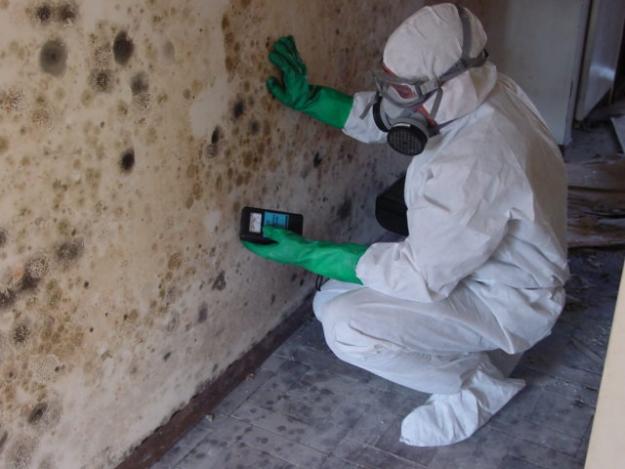 Mold Testing & Inspection
Naples' warm and humid climate is the perfect incubator for mold growth and development, particularly in late summer months like August and September. The experienced team at Mr. and Mrs. Restore is the company you want to hire to identify and eliminate mold with residential or commercial mold remediation, mold removal, and mold testing services in Naples, Florida.
If you are worried you might have mold or have visible mold in your Naples area home or business, contact Mr. and Mrs. Restore a quote on mold testing by calling 1-833-DRYNOW1. We will schedule an appointment with one of our residential or commercial mold remediation technicians to test and remove mold in your environment.
Mold Removal & Repair Services
Mr. and Mrs. Restore has an expert residential and commercial mold removal and cleanup division whose aim is to improve the quality of indoor air in Florida homes and businesses. Depending on the severity of mold, residential mold remediation and removal may require simple cleaning for smaller mold issues or removal or demolition in extensive mold growth cases. No matter the severity of mold growth in your home or business, containment of mold is key.
Areas that contain visible mold need to be contained to prevent the spread and contamination of unaffected areas. If drywall, wood, or other types of materials need to be removed from the home, the Mr. and Mrs. Restore technicians bag the material prior to removal from the contaminated area to ensure cross-contamination is prevented. All surfaces within the contaminated area are cleaned with a fungicide and HEPA-vacuumed after demolition and initial cleaning are performed.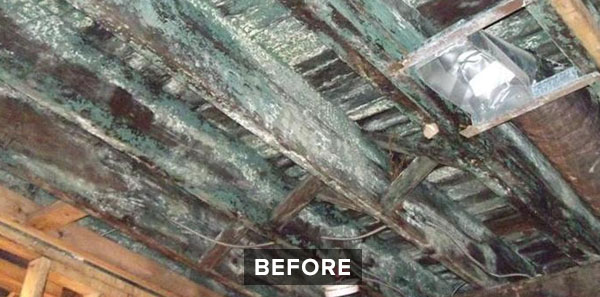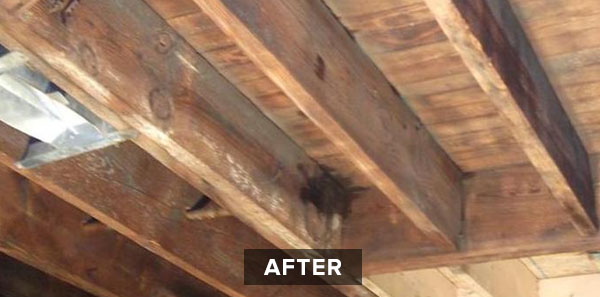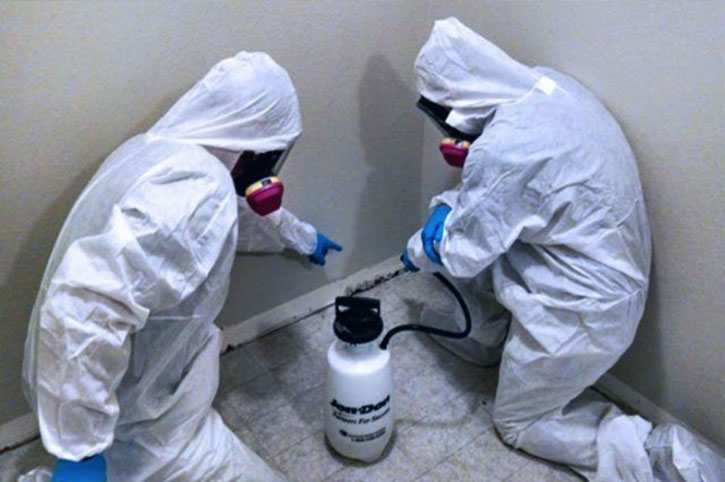 Mold Prevention
You've heard it before; An 'ounce of prevention' is worth a 'pound of cure'. It is no different when it comes to harmful and damaging mold in your Florida residential or commercial property.
Moisture and mold go hand in hand. Living in beautiful and sub-tropical Florida makes mold growth almost a given. To remove mold out of the home or business unit, you have to address the source of the moisture. Any of our water damage services will immediately address mold issues and attempt to prevent mold before it appears. However, in the case that mold does appear, our certified team of specialists certified by the Institute of Inspection, Cleaning and Restoration Certification (IICRC) will help!
We provide FREE mold inspection services for residents and businesses in Florida. To get started simply contact Mr. and Mrs. Restore by calling us directly at 1-833-DRYNOW1. We will schedule an inspection appointment to test for and quote the removal or repair of any mold growths in your environment.
How to Get Rid of Mold?
Call (833) 379-6691
Improperly handled water damage can lead to mold. If the mold is left unchecked, it could further result in reduced indoor air quality and an unsafe environment. If your home or commercial building has a mold problem, don't hesitate to call and speak to one of our certified restoration specialists to help you remove mold and restore your property.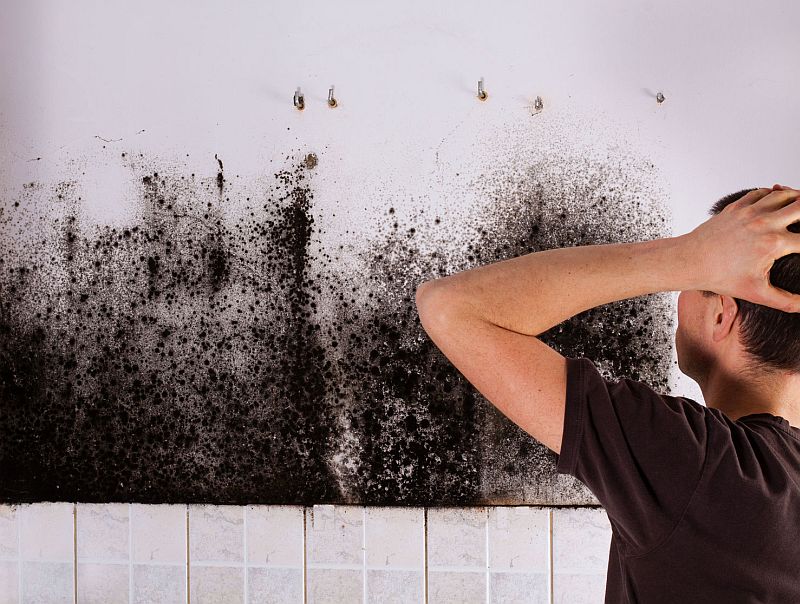 Residential & Commercial Areas We Service in Florida
Servicing Residential and Commercial Properties Throughout the State of Florida. Request a FREE Quote or Call (833) 379-6691