24/7 EMERGENCY
SERVICES
Servicing Residential and Commercial Properties
Throughout the State of Florida. Request a FREE Quote or
Call (833) 379-6691
24/7 EMERGENCY SERVICES
Servicing Residential and Commercial Properties Throughout the State of Florida. Request a FREE Quote or Call (833) 379-6691
PROPERTY RESTORATION EXPERTS
We help families and businesses overcome the devastating setbacks caused by water, fire, mold and other conditions resulting in property damage.
It just takes 4 easy steps!


CALL
Call (833) 379-6691 24/7 Emergency Services Fast, Reliable, & Efficient Technicians

FREE INSPECTION
FREE inspection by certified technicians! will assess the damage and plan the repair process.



Restoration
Our state-of-the-art equipment & repair techniques will expedite the restoration of your home or business.

BILLING
We provide estimates for your insurance company. No insurance? We will work with you!

LEADING DAMAGE RESTORATION & REPAIR COMPANY
As your trusted leader in the water, fire and mold remediation industry, our experience, training and equipment will handle your restoration and cleaning needs. We are dedicated to responding as quickly as possible to your commercial or residential needs.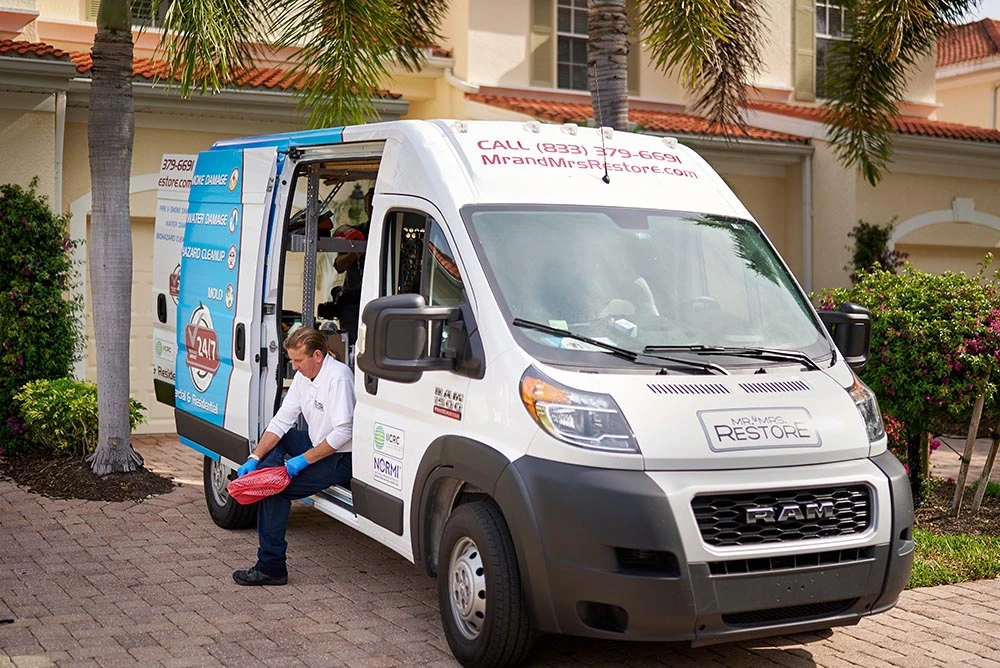 Amazing Team – they were on site immediately and took care of things. They helped me find a plumber to fix the issue and delivered equipment to dry the entire first floor. They always checked in with me, provided a detailed report for the damage and handled everything with the insurance. Glad I called them – the manager Evelyn is the best – she is very professional and knowledgeable and she is always available and answers all my questions. I will recommend Mr and Mrs Restore to all my friends.
juliane werner
Very nice and communicable staff. Courtney is amazing at her job and is quick to get answers for you. I am happy I found them!!!
Amaris Camargo
Positive: Professionalism, Punctuality, Quality, Responsiveness, Value
We had water damage due to clogged A/C line. Water damage was extensive with active mold growth.
We worked for 5 weeks with Courtney, Jose and Joey on water removal, air purification, demolition and rebuild Klaudjo painted and installed tile flooring. I would like to give each of them a 10+.
The company communicated with our insurance company to help move claim along in approval and compensation.
Our team Mr and Mrs Restore were professional, courteous, helpful, caring and compassionate.
It's rare to have found such a wonderful team of professionals. We were blessed to have them.
Our thanks!
Services: Mould removal, Water damage cleanup, Flooring, Painting
Jan dunn
Positive: Professionalism, Punctuality, Quality, Responsiveness, Value
I was very impressed with the quality and price of the work they did for me..It wasn't a big job, but I know if I needed them for a bigger job I know it would be done right..Joey did a great job…
Richard Sheehan
Joey and Eddie did a fantastic job. They were very professional with excellent customer service skills.
luv muffin
Hi Miss Evelyn. I really appreciate your work. Thank you.
Amazing team!
Denie Charles
I had a great experience working with Mr. & Mrs. Restore. They are a team of professionals with a vast amount of knowledge. I highly recommend this company!
Bennet Hammer
I had a crisis situation on a Saturday evening and wasn't even sure where to begin. I called Evelyn and her team and to my surprise and relief they were there in about half an hour. They took care of the leak in my ceiling and insurance process as well. This team is top notch, I'll highly recommend them.
Leonard Umeh
Great experience. They were very efficient and professional. I would definitely recommend them!
Jason Hauer
Absolutely the best! They handled everything in our time of need.
Dave S.
Positive: Punctuality, Quality, Responsiveness, Value
Great Service!
Guy Charles
Awesome service, professional, on time, and kind!
Celine P.
Services: Water damage cleanup, Flooring, Mould inspection, Mould removal
Positive: Professionalism, Punctuality, Responsiveness
Michelle Thompson
Excellent customer service and very reasonable price. Overall I am very happy.
Shirin K.
Naples, FL
Our water heater exploded and I needed help quickly. Additionally I was in the middle of testing for an exam to start a new job and really needed someone to support me. Mr and Mrs Restore took care of everything and I had peace of mind to finish my exam. I was really lucky to work with them. I worked with Shane and Evelyn. They inspected the house and started immediately with the drying process, recommended an excellent plumber and checked the home for mold and worked with the insurance. They kept me informed about their process and they checked the house daily to measure the drying progress. I hope I dont have another water heater explosion, but if I had any issue with my house, water, mold, fire etc. I would immediately call them or recommenend them to all my friends.
Juliane W. Fort Myers, FL
Courtney Shawn and the techs frank and Doug were all outstanding.. they were meticulous in the cleanup if fireplace soot. The ceilings floors walls and furniture were sanitized and cleaned to perfection. Iâ ve never seen this kind of dedication to detail. I would recommend Mr and Mrs Restore to anyone needing a restoration project.
Steven M.
Cape Coral, FL
They treated us like family.
Terri R.
North Port, FL
For a worried homeowner suffering from water damage and mold, Mr. and Mrs. Restore took over and handled everything. They are knowledgeable, professional and top-notch on follow up as well as restoration performed. Both Evelyn Bustamante and Courtney constantly visited the site during the job. All of the crew were trustworthy and reliable. I am more than satisfied and recommend them to everyone in need.
Lisa B.
Fort Myers, FL
They kept us well informed with the project. All aspects were organized and professionally completed
Janet D.
North Fort Myers, FL
Fantastic job…Nice people, clean and eficent. Did a great job. Problem solved.
Richard S.
North Fort Myers, FL
Everyone on their team has been extremely polite and easy to work with. They are always on time when they make an appointment. I would hire them and again and I have already recommended them to others in the neighborhood.
William P.
Marco Island, FL
Joey and Jose were great!
Steve G.
Fort Myers, FL
Great Service!
Guy C.
Naples, FL
Professional, quick response, and they worked with my insurance directly.
Miss deni C.
Naples, FL
A Bit high in price – they were nice
Frank N.
Naples, FL
can't rate for VALUE OF MONEY, since the job is NOT finished at the time, but so far so good.
Frederick j T.
Fort Myers, FL
Evelyn and Andrea were so great! Very knowledgeable and efficient! We would reccomend them to anybody everytime!!
Lori C.
Port Charlotte, FL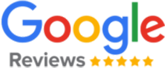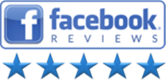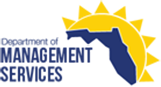 Residential & Commercial Areas
We Service in Florida
Servicing Residential and Commercial Properties Throughout the State of Florida.
Request a FREE Quote or Call (833) 379-6691