Get in Touch
Our technicians are trained to provide adequate installation of the appropriate equipment for each solution and space, whether it is your house or business. They are also trained and skilled to provide demolition, restoration, sanitization and disposal of contaminated material.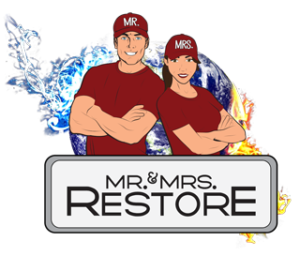 How Can We Help?
Mr. and Mrs. Restore is operated 24/7. Water, fire and mold damage consequences can be threatening to your health. The sooner you take action, the faster we can mitigation the issue saving you money.
Property Restoration Experts
We help families and businesses overcome the devastating setbacks caused by water, fire, mold and other conditions resulting in property damage. It just takes 4 easy steps!