We recently assisted a client who had a pipe rupture within a wall in their home. Luckily they were home when it happened and acted quickly once they discovered a water logged carpet in their bedroom. Because they discovered the issue early and knew where to turn off the main water line to their home they prevented further flooding damage to their home and property.
The equipment used to remediate the water damage at their residence were air movers, dehumidifiers, and an air scrubber.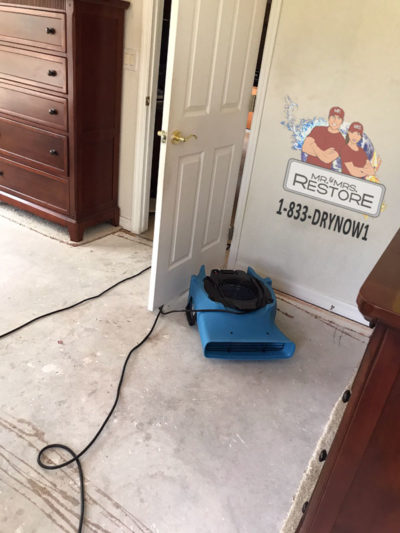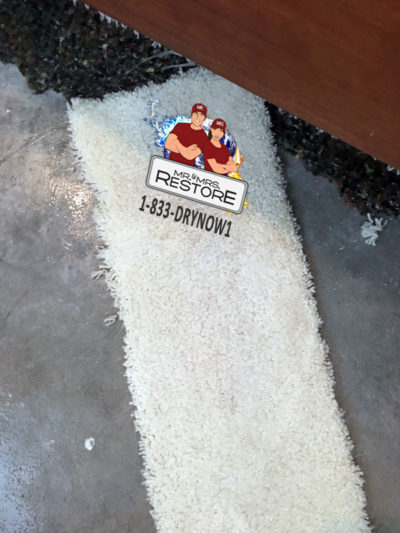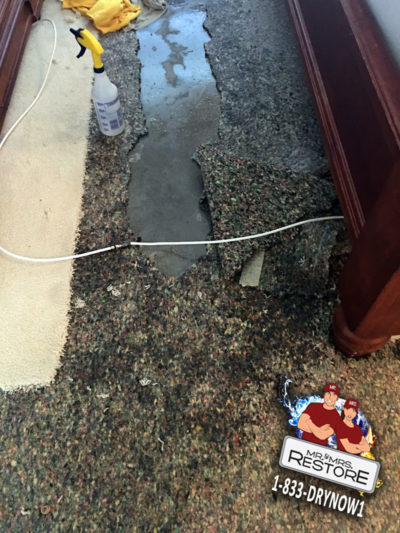 Public Service Announcement
Please consider investing some time this week or weekend (go ahead and make a calendar reminder now) to learn where your main water line or water turn off valve is located on your property. Then make sure that everyone living with you also knows where it is located and how to turn it off in the event of a pipe rupture or other negative water related event.
Professional Damage Remediation Assistance
Though we pride ourselves on our water damage remediation services we would rather you and your family not have to suffer from such events. However, should such an event occur. The team at Mr. and Mrs. Restore are here to assist you with restoring your living or working environment!
For more information on our water damage remediation or moisture inspection process, contact the team at Mr. and Mrs. Restore. We have a team of professionals specializing in moisture source detection and remediation. Should you or someone you know need assistance, please do not hesitate to get in touch with us directly at (833) 379-6691 or via email using our online contact form.